Previous Clients
Kokanee
Steve Nash charity organization
Sportsnet
OMNI Television
A&E Biography channel
The United Nations: Safe Planet Campaign
Vancouver Olympics 2010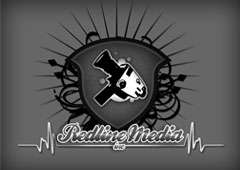 Based in Vancouver, BC, Red Line Media is a stylish, professional freelance company that produces a wide variety of high quality videos at a competitive rate.
It has been our privilege to work with companies and people as the likes of "Steve Nash charity organization", "Kokanee", "Sportsnet", "Omni Television" and "A&E Biography channel", "The United Nations: Safe Planet Campaign" and Vancouver Olympics 2010 coverage.
Writing, Directing and producing films are also a very special passion for us as. Our future goals are to continue to create high quality videos for our clients and a variety of other videos such as documentaries and full feature films. Growing and evolving in this fast changing industry is a challenge that we always take on.
We work with you from 'prep to post' production from concept to completion. Regardless of the project we always take pleasure in working together with our clients to make a great final product.
"Challenging

the mainstream

."